Welcome to
EGO
EGamingOnline provides affiliates with the best deals and support in the industry.
We have a dedicated team of experienced affiliate managers providing 24/7 support in a huge variety of languages, we will always be there for you.

Whether you are looking to promote one brand or all of them, EGO is here to
support you every step of the way.

New Casino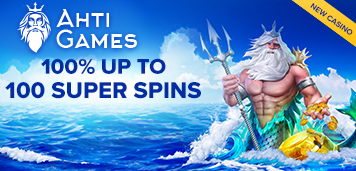 Ahtigames offers a full Finnish experience with specially selected games, quick deposits and even faster withdrawal times.
Its new and its good!


Player promotions
Even if the poker Gods are against you we're on your side by awarding 40 prizes of €50 each week in the NEW €2,000 Guaranteed Second Chance Freeroll tournament.
Read more
Testimonials
"We strongly recommend EGamingOnline. We have been working with them for some time on the Finnish market and everything is going very well. We recommend it!" - nettikasinoto.com
"EGamingOnline is one of the strongest and most reliable partners in the industry. They offer multiple brands and one of the best conversions for casinos we have experienced. Friendly and approachable affiliate support. Also fun and pleasure to work with! No issues with payments, surely a partner to be recommended." - www.casinobonusradar.com
"EGO has a vast selection of casino brands. We have worked with them from the beginning and we are completely satisfied with all their brands, service and support. We would definitely recommend EGamingOnline!" - www.supercasinosites.com
"We have been working with EGO since 4 years now, very powerful brands and an amazing support by our affiliate manager. Slots-777 definitely recommend this affiliate program." - www.slots-777.com
"SlotsSafe.com is happy to be an Affiliate Partner with EGO. We have a great working and professional relationship. The brands are great and bring a lot of interest and traffic. Always on top with advertising including great TV adverts to boost the brands. Great offers and service, thanks EGO for all your hard work." - slotssafe.com
"We love working with EGO affiliates. They have great casino products and are reliable. They always pay on time, and never cut deals out of the blue. Highly recommended!" - casinoutankonto.net
"We are happy to work with EGamingOnline. EGO's casino brand portfolio is perfect for our audience. They also have a highly professional affiliate team that helps us to make the most of the partnership." - www.kasinokaverit.com/
"EGO Affiliates have nice brands that British players trust. Their "no wagering" approach and catchy TV advertising did the job so now their PlayOJO casino appears in the list of top UK gambling operators. Hex Casino highly recommends collaborating with this team of professionals and start converting better." - casinohex.co.uk/online-casinos
"EGO is a forward-thinking affiliate program that has a list of superior casino brands for all markets. Furthermore, having brands that have special offers which can convert any player! Casino HEX Sverige team recommend PlayOjo to everyone." - casinohex.se/online-casinon/sverige/
"It's been a pleasure working with EGO over the past few years. They're swift at responding to our questions and queries, and the conversion rate is very impressive. We wouldn't hesitate in recommending them to anyone." - www.casinocircle.co.uk/what-is-the-playojo-wheel/
"EgamingOnline have a selection of very strong brands that we have been happy to work with for some time. Their account management team has been great to work with and we look forward to building our partnership with them into the future." - www.casinogenius.com
"Professionalism while having fun is the feeling that Egaming Online gives you. A game experience never seen before with crazy campaigns at the same time as serious deals and good payouts is all positive for us." - https://casinobonusutaninsattning.se
"For us it's a joy promoting special casinos such as the ones from EGO to our players in Europe and internationally. A responsible team always helps you out and delivers great marketing material constantly." - https://freespinsutaninsattning.nu
"Egaming Online have worked hard to offer the best not only to their players, but also to their affiliates. It's a great casino to promote to the nordic market, but also internationally. Good deals that are always honored is why we love our collaboration." - https://freespinsnodepositcasinouk.co.uk
"Offering one of the most diverse and special game experiences on the market, Egaming Online has always been one of our biggest partners. They always offer great material to publish, a helpful team and the conversions do not disappoint." - https://bennycasino.com
"Casinos from Egaming Online is a place where the players always come back since they offer a different experience and great features. For an affiliate it's a dream come true and every month gets better and better." - https://gamblerino.com
"We started working with EGO - and we saw the best conversion rate in the industry! Affiliate managers are always in touch, commission is on time, saying in one word - they are awesome." - slotsjudge.com
"EGO is one of the most trusted and successful casino groups, so working with them was really a no-brainer. Their AM took great care setting me up and partly exceed my expectations. I was up and running in no time. Great experience and a top-notch team." - https://mvideoslots.com
"EGO is a crucial partner of ours. With their stable technology platform and awesome affiliate managers, working with them is easy. EGO offers a tremendous mix of brands and their offerings convert well. GambleGenie is now a proud representative of many EGO brands, and we are looking forward to a long and rewarding relationship." - gamblegenie.com
"The EGO affiliate team is one of the most professional affiliate teams we have been working with lately. They are always there to make things happen." - Online-Casino-Ratgeber.de
"iMoneySlots team are happy to find such cool company as EGO. We are excited to cooperate with such great professionals in online gaming industry." - iMoneySlots.com
"It is a great pleasure to work with EGO team. They are great professionals and always help with different issues and important questions. We are hoping to be partners for many years forward." - Slots-money.com
"We have been with the PlayOJO casino for some time now and it has been a good experience overall, the behavior of the staff is quite good. We obviously can't neglect the fact that PlayOJO is one of the rare online casinos that have no wagering requirements." - https://www.onlinecasinopedia.com
"We started our partnership with Egamingonline roughly a decade ago. Goes without saying they've launched plenty of new casinos since - many of which we have and continue to have the pleasure of recommending to our Finnish players." - https://www.veikkaajat.com
"We have promoted the brand PlayOJO with great success and we can really vouch for EGO as a partner.. Their affiliate staff is really friendly and with George as our contact things runs really smooth." - https://readybetwin.com
"EGO get a big thumbs up from us at Slotswise. Not only are they responsible for some of the best iGaming brands around currently, but it's also smooth sailing on their affiliate programe. Their wide selection of marketing tools is also helpful when it comes to a profitable partnership!" - https://www.slotswise.com
"We have had the honor to work with EGO for many years and can with my hand at heart say that it has always been a real pleasure to work with Kyprianos but also with EgamingOnline brands that have a really good conversion." - newzealandcasinos.nz/
"PlayOJO and AHTI games are indeed one of the best brands in the industry. Very nicely crafted, with great attention to detail and our players seem to like them a lot. Not a surprise that you will find the brands on top positions on our site. Keep up the good work." - gambling.se/nya-casinon-2019/
"Casino.xyz only works with the next generation of casinos for the Swedish regulated market. Quality over quantity. And for us PlayOjo is a must when providing players with secure and trustworthy online casinos in Sweden" - Casino.xyz
"EGO's brands deliver indeed. PlayOJO is very popular among New Zealand players and we are pleased to recommend as one of the hottest brands in the industry today. Wonderful to work with you guys!" - NewCasinos.nz
"Working together with EGO has been awesome so far. They've always treated us with great professionalism and will always lend a hand to help out with any questions and concerns. We hope that this cooperation will continue many years forward." - https://slotsoo.com
"We are very happy to work with EGO and their brands. We are especially impressed by PlayOJO which is a unique casino with innovative features, therefore we are proud to give PlayOJO Casino Bonushos Seal of Approval" - www.bonusho.com/
"We love to promote Play OJO with great conversion and good CRM, and not to forget the super work Krystal does as the affiliate manger, we recommend both brand and company to work with!" - malkoll.se/svenska-spel-casino/
"We are happy to promote EgamingOnline's brands in the nordic markets. EGO's affiliate program offers nice incentives for affiliates to choose them and they have professional and helpful managers who can help out upcoming iGaming affiliate sites. We can definitely recommend EGO as an affiliate partner!" - www.casinokompassi.com
"A big thank you to the people at EGO affiliate. You've been a great addition to our growing portfolio. We're particularly happy with the tracking and reporting software as it works superbly well. The dedicated team are there 24/7, and they are a delight to work with. We wouldn't think twice about recommending EGO." - Casinobonus.de
"Since we joined the EGO's affiliate program, the return has completely outstripped our hopes and ambition – we couldn't believe it. Well done, and thank you. We wouldn't hesitate in encouraging anyone to join up. The rates are terrific and more importantly, the system works." - Casino-casino-casino.net
"Our business figures are through the roof at the moment, and DrückGlück has taken a lead role in our program. The three types of payment plan that you offer were the deciding factor when we joined. It's been the best decision yet." - free-spins.net/de/
"We came to promote PlayOJO because we got told how good it was to work with them, and the only regret is that we didn't start before. PlayOJO is a great brand that converts and retains its players very well, and the affiliate team is very helpful. Working with EGO is a pleasure and we highly recommend them to every affiliate looking to promote great brands." - www.casinoskiller.com
"We at RiktigaPengar are excited to cooperate with EGO on the Nordic market. Their brands convert best of all, bringing most of the revenue. Best online casino deals and support we ever experienced. Highly recommended!" - www.riktigapengar.com/nya-casinon/
"EGO is a first class affiliate in the industry that provides the best conversion on the Norwegian market. We at Ekte-Penger.com are happy to work with the EGO team." - ekte-penger.com
"As one of the new promising Swedish Casino Affiliates we are really excited to be marketing EGOs popular brands. The Affiliate Team at EGO is very helpful and overall awesome. EGOs brands convert excellently. We highly recommend EGO to everyone here over at Nya casino." - www.nyakasino.se/
"Many good and interesting casino brands, well converting advertising media and a friendly and helpful affiliate manager. That is EGamingOnline and it is always nice to work with them." - Spielen-gewinnen.eu
"EGO has one of the best online casinos in Germany in its program with DrückGlück. The brand is permanently supported by TV, press and sponsoring. In connection with a competent and helpful affiliate team it is very interesting to promote this casino." - Online-kasinos.biz
"EGamingOnline has been one of our favourite affiliate programs right from the start. Our Finnish visitors have loved the AhtiGames casino, and one could not ask for a better affiliate team to work with. This is the kind of affiliate program that the industry needs" - www.casinogorilla.com/fi/
"We highly recommend working with EGamingOnline. Strong brands for a multitude of markets. Extremely service oriented and professional account manager!" - casinoselfie.com/fi/
"The Allslotspiele team highly recommend EGO Affiliate Program for it's excellent professional approach. We find they have strong brands to market and we are seeing formidable results; high conversions and great value. The staff is always quick to respond and easy to contact too. For us, is super easy to promote the brand of DrückGlück Casino and recommending it to our players." - https://allslotspiele.com
"With new casino sites entering the market every week, EGO Affiliates have proven to be one of the best affiliate platforms of this year. EGO Affiliates stand out from the rest because of their superior collection of casino brands together with a professional support team. All in all, we couldn't be more satisfied to be promoting PlayOJO and SlotsMagic. We really look forward to working even closer together as new casinos from EGO Affiliates launch in 2019." - CasinoRunner.com
"With one of the markets best player value and high converting brands, it is a pleasure to cooperate with Egaminonine. From start we have also been treated very well by the professional affiliate team. Therefore, we can highly recommend others to start working together and look forward to a fruitful business relationship." - www.casinokomplett.com/
"EGO were our very first partner since launch when we started promoting PlayOJO. We chose them for their attitude to fair gaming and their industry-leading offer of free spins with no wagering. Our partnership has gone from strength to strength and they continue to be our top recommended partner." - nowagering.com
"Starting our partnership with EGO was a good decision, as their Lucky Niki casino is a unique online casino in the Japanese market, which offers best service and support. Also, we are very pleased to work with such a professional team of managers. Keep going! " - casinohex.jp
"We can highly recommend EGO Gaming as an honorable affiliate partner of us. The casinos are working fantastic for us. EGO has an awesome affiliate team, great landing pages and top deals." - https://allvideoslots.com
"We enjoy working with Egamingonline and their exiting brands. Conversion is good and we are happy with the support" - http://uudet-nettikasinot.info
"Since day one egamingonline have been our partner. Several fun and good converting brands make them a good partner" - Casino-guide.dk
"LCB has established a long working relationship with EGamingOnline. Their team consists of efficient professionals who always make sure the latest marketing materials and promotions are delivered on time which also provides a foundation for a prosperous partnership in the world of online gaming." - lcb.org
"I have only good things to say about EGamingOnline! It has always been a top partner for us. Egaming casino brands have great player value and a very nice casino experience overall. And the most of all they convert extremely well for new players" - anygamble.com/online-casinos
"EGO is a very professional affiliate program. It is a pleasure for me to work with them and look forward to a long and successful partnership. Quick response and great communication with George our affiliate manager." - www.icium.org
"The EGamingOnline brands are definitely worth looking at. With games that players want and lots of potential rewards, these casinos convert. It's also good to know that the affiliate team will support you, helping you get the best of your marketing efforts. - www.slotsquad.co.uk
"EGO Affiliates are dedicated to providing a top quality service to partners promoting their brands. With excellent conversion rates, and a great commission structure, we count them among our closest partners." - www.newcasinosite.org.uk
"We are excited to partner with Egamingonline and offer our customers a responsible platform to experience the ultimate in online gaming. We feel they are at the forefront of their industry, which makes them a 'perfect fit' for us" - www.lucky-streaks.com
"It s since day 1 a pleasure to work with the entire team - fast and uncomplicated work environment, secure and payouts. We can highly recommend pushing the entire brand set of EGO Brands amongst your best spots" Casinotest.co" - Casinotest.co
"Highlimitslots.net targets high stakes slot players. We need recognizable, secure and safe casino for our customers. EGO with their brand Slot Magic meets our expectations. Hope our cooperation will last for a long time." - highlimitslots.net
"EGO have some solid established casino brands and working with them has been a pleasure. They have been very quick to respond to all our requests." - www.paypalcasinosites.org
"Casinoble.jp is a web portal for japanese online casinos with a focus on live casino. For us it's very important to work with professional partners that really understands this business and industru. Kyprianos and his team are take very good care of us and together we are developing the partnership to the better each month. We enjoy working with EGO!" - Casinoble.jp
"Egamingonline has an amazing sortiment of brands to choose from, but our favorite for the Nordic market is definitely Ahti Games. Players simply love the product and we as affiliates are of course very satisfied. A friendly professional support team backs up our success all the time. A big thumbs up for Ahti Games Casino" - www.kasinokeisarin.com/kasinoarvostelut/ahti-games/
"We have been working with EgamingOnline from the very start and highly recommend them. The affiliate team is very professional and helpful, and their casinos are among the top rated in the UK and the rest of the European market. We thank them for their unwavering support" - www.onlinecasinospinz.com
"EGO, especially their brand OJO Casino, is perfect for anyone who wants a Reliable and Fair casino to play on! Us, Betcare Insurance, are putting the customer first by defending them, and this is exactly what EGO is doing. Perfect partnership possible with a casino who wants to be fair!" - www.betcare.org
"EGO affiliates is one of the leading brands in the online casino industry. PlayOJO casino is their most exciting product, where players can get a bonus with no wagering requirement to the first deposit. Professional service, great communication with Masha. Looking forward to promote their online casino and slot sites on UK market. Highly recommended." - Casinomucho.com
"It was an easy decision to list the brands at EGamingOnline as they offer some of the best Net Entertainment slots available. We were impressed by how quickly they responded to any queries so that we could give them a detailed listing on our website." - Netent.net
"EGO have some solid established casino brands and working with them has been a pleasure. They were immediately ready with a special offer for our players from the moment we signed up and started listing them on our website. They have been very quick to respond to all our requests." - Busy Bee Bingo
"EGO Brands offers an impressive experience in the online casino business. With a strong and solid brand with high conversion we would strongly recommend it to anyone with serious intentions. We have a big belief that PlayOJO will be the Casino 2019 to look out for and we just can't wait to see what the future brings." - casinoupplevelse.se
"We can only recommend working with EGO. Their account managers are top notch, and the brands they represent make it a no-brainer. PlayOJO is a fantastic concept, and the conversions are very good." - www.kasinoranking.com
"Working with EGO as an affiliate is a pleasure. The bonuses are very well structured and attract lots of first time depositors. Then the brands do their job by retaining players. Best of all, the affiliate team are absolutely first-rate. Outstanding in all aspects!" - CasinoBonusBob.co.uk
"ラッキーニッキーカジノは、当社がお勧めするオンラインカジノです。ラッキーニッキーは日本人が好むようなかわいいアニメキャラを使用し、誰もが歩み寄りやすい雰囲気をつくりあげていると思います。課金や出金の方法も他のカジノよりも多く、ゲームの数も豊富なのでプレーヤーも満足すると思います。プロモやイベントをこのオンラインカジノのキャラ、ニッキーが優しく紹介してくれるので安心してゲームをプレイできます。" - Casinotopsonline.com
"EGO has a very solid reputation in the industry and we are glad to be working together with the team to promote great brands like Playojo to our Swedish casino players at Nya Casinon" - www.nya-casinon.online
"At Nye Casino we are happy to join forces with the EGO team to promote some really fun brands (like PlayOjo) to our Norwegian audience of experienced casino players. We are looking forward to a long and fruitful partnership." - Nye-Casino.org
"AhtiGames is a really cool brand supported by a strong, experienced team at EGO. That's why we have decided to partner up and work together to bring some fun and excitement to our Finnish casino visitors at Nettikasinot." - www.NettikasinotSuomalaisille.com
"At Neue Online Casinos we are commited to finding and introducing the very best online casinos to the German market. By working with EGO we are able to bring awesome brands like DrueckGlueck with its exciting bonuses and campaigns to our discerning players." - www.NeueOnline-Casinos.com
"EGO has very interesting and sleek brands! We are excited to continue our cooperation with them by promoting AhtiGames. Our experiences have been only good with PlayOJO" - www.kasinoranking.com
"PlayOjo is a brand that works very well in Sweden and we are happy to promote it on CasinoExpo. The unique and fair bonuses attract a lot of players and it is an easy casino to promote, especially since they also make TV commercials in Sweden and people recognise the casino. We recommend EGamingOnline as they are always helpful and have several other good casino brands too." - https://casinoexpo.se
"EGamingOnline is somewhat of a rare breed these days – they are putting the players user experience first and committing on that across all brands. With a dedicated affiliate team who never hesitate in doing that little extra for you with superfast responses and a clear mindset of co-operation. Scandinavian players love the PlayOjO brand and at Casinio.se we are convinced that EGO is really climbing towards the sky." - www.casinio.se
"We are really excited to see our partnership with EGO growing every month. Their casino brands are first class. We see excellent conversion and player value and we are confident of working together long into the future." - Theslotbuzz.com
"We've just started working together with EGO but we are already impressed with the organization and big brands we can promote! We see a very bright future for us in our partnership with EGO." - www.onlinecasino.eu
"EGO offers top reputable brands to promote and affiliate managers that are always friendly and helpful. It's a pleasure to work with them." - www.mycasinotop.com
"Partnering up with EGO was a wise decision. Excellent brands available to affiliates wishing to offer their customers the best in the industry. PlayOJO is a unique brand like no other. Excellent service from affiliate manager, very professional." - Topdogcasinos.com
"We've been hugely impressed by our experiences with EGO to date. They pushed the boundaries with PlayOJO and are reaping the rewards for their innovative approach, with both outstanding conversion rates and player retention. Seriously recommended!" - Topponlinecasinon.se
"Our partnership with EGO has been steady and productive for many years, we're pleased to have them as our partners and we truly recommend them to any affiliate who wishes to be performant in the online casino industry" - https://casino-bonus.club/de/
"EGO affiliates is a highly valued partner to us! We really like working together with this brand. The affiliate managers are always helpful and available. We look forward to a long partnership and recommend all other affiliates to join this first class affiliate program." - www.onlinecasinoinfo.top
"We can highly recommend EGO as an exciting partner! The affiliate team is responsive, knowledgeable, helpful and work very fast! Choosing EGO as a partner you will not regret!" - slotcatalog.com
"Egamingonline guarantees a smootless cooperation, friendly and helpful affiliate managers, that always strive to deliver a high quality service. We have a good and efficient communication with our affiliate manager that serves as a great partner between us and the brands" - casinoportalen.dk
"With EGO you always get first class affiliate experience. The affiliate managers are professional and always provide you with the latest promotion tools. You do not find many affiliate partners better than EGO. It is as simple as that. Highly recommended to all casino affiliates." - topcasinoer.dk
"We really enjoy working with EGO. They always provides the latest affiliate products that enables us to tailor the promotions to our specific markets. Brilliant communication with the affiliate managers and a great customer service experience. EGO have many great brands and are highly regarded business partner to us." - casinodanmark.net
"Been working with EGO for several years. EGO are a professional affiliate network and we very much enjoy working with them. We won't hesitate to recommend EGO to both new and experienced casino affiliates. You get all the tools you could wish for and promoting casino has never been easier." - danskonlinecasino.dk
"We have been working with Egamingonline ever since our launch. We're very excited to work on this partnership together and see great result-" - www.casinotopp.net
"Egamingonline are just great, they have really proven themself in terms of player value and convertions which is what we affiliates enjoy. Could recommend this online casino to all affiliates out there." - www.spinsify.com
"The team behind EGO is very trustable and supportive. They will always be and top brands of ours. Great game portfolio and nicely and customer friendly site should be added as well." - www.uudetkasinot.com
"EGamingOnline offer probably some of the the best and highest converting brands in the UK. With great service and personal contact we are very pleased with our partnership and hope that it will continue to grow for years to come." - www.nodepositbonus.co.uk
"We've had a positive experience with EGO for our Bojoko brand. We recommend them to anyone on the hunt for an affiliate program built on a collection of great brands promising a lot of value for your business." - Bojoko.com
"We chose PlayOJO as our number one casino because its unique and like a breath of fresh air in the casino industry. It delivers exactly what it promises and with the support and back up from EGO we recommend this casino and affiliate platform to all other casino webmasters in the business" - www.casinotoprank.com
"EGamingOnline is one of our favourite affiliate programs. Only positive vibes coming from this industry giant. We have only good things to say about them. They pay affiliate earnings every month in time and our account manager is always there whenever we need them." - casivo.se
"Working with EGO has been a real pleasure. Their fair play concept is ground breaking and their casinos provide real value for the players, making them easy to promote. Not only that, but EGO representatives are helpful and quick to respond, making the whole experience a real thrill. Fantastic team and top notch partners." - www.crushthecasinos.com
"At FreeSlots99 we are delighted to interact with EGO and we enjoyed integrating their brands to our website. Their affiliate team with George have provided important support from the start and gave us valuable comments on how to maximize effect from the brand we promote in different markets. We are looking forward to continue this partnership!" - www.freeslots99.com
"We have been working with Egamingonline for sometime now, targeting the Danish market, and it have been a success. Managers are super professional and very helpfull when it comes to setting up campaigns, special offers and creating unique marketing materials. We can without doubt recommend Egamingonline." - casinobonussen.dk
"PlayOJO and SlotsMagic are the two brands we have been working with in Denmark, and until now, that have been very succesfull. Managers are very friendly and helpsome with creating unique marketing materials and campaigns, for increasing converting rates in a competing market. If you want success with you gambling affiliate site, Egamingonline is a very good start." - 1000freespins.dk
"Working with EGO team has been a true delight, such a friendly and responsive team. This combined with great conversion rates for our traffic is what makes this affiliate program one of the best you can find" - casinouk.online
"Since we joined EGO we have been very impressed with the whole operation. Not only do they have innovative and high converting brands, they also offer generous deals, fast and professional support plus timely payments." - casinosnodepositbonus.co.uk
"Just started to work with EGO but we see great potential. PlayOjo is a strong brand in Sweden and we looking forward to work side by side with the EGO affiliate team" - Casinocool.se
"EGO is one of our most trusted partners and their brand DruckGluck has been a consistent top converting brand. A great product across the brands and professional support. We highly recommend working with EGO." - www.DeutscherCasinobonus.com
"EGamingOnline has proven to be a reliable partner with some of the most exciting brands available on the Danish market. We enjoy working with EGamingOnline and our players love playing at their casinos. It's a win-win for everyone. Keep up the great work!" - www.casinoonline.dk
"EGO affiliates are a real pleasure to work with. Not only does EGO affiliates offer great casinos that the players appreciate they also offer great affiliate support based on mutual trust and respect. Great brands, great managers and excellent support. What else can one ask for? Highly recommended." - casinosidan.net
"The EGO affiliate team have provided excellent support from the very beginning. EGO helped with valuable feedback on how to optimize the brands we promote. We hope it will be a long and profitable partnership with EGO!" - livecasinozone.com
"Fantastic casino brands backed by some of the most insightful and dedicated individuals in the business. Easy to use affiliate centre, which is continuously being updated with marketing material enabling us to push content and promotions on the fly. Highly recommended experience for affiliates overall." - norske.casino
"The EGO affiliate program has been the most thorough affiliate program that we've worked with. They invest both knowledge and time in making sure that every casino is represented correctly - They're also easy to communicate with and very helpful." - casinomartini.com
"We are happy to work with the many good brands that EGamingOnline provides the danish casino market. The affiliate staff take a genuine interest in you and your website which has helped us to deliver great results." - www.nyedanskecasinoer.dk
"Having sites with a focus on "new casinos", we are happy to wotk together EGamingOnline. The launch of a award wining brand like PlayOjo has been pleasure to follow. I highly recommend working with them." - nyecasinosider.dk
"..it has been a great pleasure to have been working with PlayOJO since our very beginning, and we're left with a truly positive and productive experience. The brand is excellent, the casino is unique, in fact it is one of the best casinos in the industry. Great people behind the scene as well - extremely supportive account managers (thank you Mr. Kyprianos!). We are pleased to give them our highest recommendations!" - bestcasinos.fi/nettikasinot/
"EGO is a great partner for anyone with casino traffic. High conversion rates and good player value across all the brands they have to offer and an affiliate team making sure you are well taken care of. Highly recommended!" - casinon.nu
"We can only speak highly of EGamingOnline and its fantastic gambling affiliate. On our casino review website we have awesome convert at Playojo casino. Affiliate manager is just #1 ! We're very excited to grow even more in 2018." - Freeslotgame.co.uk
"We have collaborated with them for a few years with good results. The affiliate program covers several brands that are attractive to our readers. The combination of their multiple brand platform and easy to deal with staff makes EGO a good partner for us to work with. We recommend them to other affiliates that need a reliable partner to make business with" - KasynoEkspert.pl
"At BoomtownBingo we are very happy to be working with EGO, as we feel as though they are one of the greatest companies in the industry. They have a great community and it is easy to get in contact with them. It would be a good idea to use the brands presented by EGO, due to the top rated games they offer. When choosing a professional gaming community, Boomtown Bingo would be proud to recommend EGO" - www.boomtownbingo.com/best-casino-sites/
"To work with EGO is truly a pleasure. The fact that they offer so many brands to promote makes life so much easier for an affiliate. We highly recommend anyone to start a partnership with this experienced beast of an operator. Make sure to meet with Kyprianos, he will serve you well!" - Sveacasino.se
"The second we got introduced to PlayOJO, by EGO, we knew that this was a brand that would work in the Norwegian market. Further more, we are delighted with the fast service from their team and the results from promoting PlayOJO." - Norgekasino.com
"For us it has been a great pleasure to have been working with PlayOJO since our very beginning, and we're left with a truly positive and productive experience. The brand is excellent, the casino is unique, in fact it is one of the best casinos in the industry. Great people behind the scene as well - extremely supportive account managers (thank you Mr. Kyprianos!). We are pleased to give them our highest recommendations!." - bestcasinos.fi/nettikasinot/
"EGamingOnline provides attractive and high converting brands which made it an easy decision to join them. What impressed us afterwards was the professionalism and helpfulness of the affiliate managers. Our focus is the Swedish market and EGO was the perfect choice." - toppcasinosidan.se/
"MrBonus is happy to be working with flawless brands like Slots Magic and Playojo. They are both very good in providing what our visitors love and that shows with their good conversions. We at Mr Bonus will continue working with the brands of EGO!" - mrbonus.se/
"First of all I need to warn everyone to work with EGO. They are probably the toughest affiliate managers to negotiate with. Their brands are extremely strong and supported with TV advertising (particularly in the case of Drückglück). They have great, very user-friendly online casinos with a huge variety of games, payment methods and bonuses. Hence, conversion rate is excellent and so is player value. They will be continuously in contact with you on all communication channels, sending new promotions and asking for more traffic and good positions. Stay away from them!" - CasinoPlusBonus.com
"EGO have high quality brands within their portfolio, which we are proud to promote. DrückGlück is proving particular popular and we are seeing impressive conversion rates and high player value. The affiliate team are helpful and reliable, providing top-notch support as well as creative campaigns that drive conversions" - www.besteonlinecasinos.co/
"EGO are one of our most valued partners. We have seen great results from promoting DrückGlück, a quality brand that players love. Our account manager is pro-active and super helpful, helping to drive our success, plus payments are always on time. We highly recommend this affiliate program" - slots.info/
"EGO is one of the best affiliate programs in the market today. Their affiliate managers are very professional and attentive. They are always quick to respond and do their utmost to keep us happy. Their brands offer a huge variety of high quality games that extend our offering and attracts quality players. It's a win win partnership!" - www.spielautomatenonline.com
"We are collaborating with EGamingOnline.com in several countries. They have strong brands like EUCasino and SlotsMagic individually adjusted to fit the markets we use them on. No market nor no casino is the same, this is the strength in EGamingOnline.com's portfolio. That in combination with a service oriented affiliate managers makes them a good partner for us." - CasinoVal.se
We at Betsmart.se have been partners with EGO since 2011 and we have always been treated really good. The Swedish sportplayers really enjoy Betredkings and we can highly recommend Egamingonline to other affiliates. - www.betsmart.se
We've been working with the EGO team for some time now and our relationship with them has been nothing short of exemplary. We'd highly recommend this network to any professional UK casino affiliates. - www.uk-casinos.uk/
PlayOJO is a brand name that we were immediately drawn to, with its a fair play mantra that puts players first. In an increasingly challenging regulated environment such as the UK we see this as a crucial strategy that will help us prosper as an affiliate and the PlayOJO brand. EGO has a great team and we have nothing but positive comments to make about them! - www.casino-websites.co.uk
Online Casino Squad highly recommends supporting PlayOJO casino . They've proven to be one of the highest converting brands within the UK market and are easy to work with. - onlinecasinosquad.com
New Casino Star is a huge fan of PlayOJO Casino. They have an incredible in-house team that's dedicated to building a net positive relationship with their partners across the board. - newcasinostar.co.uk
"Working with EGO has been a pleasure. They have multiple great brands that are working well and are highly appreciated by the players, especially PlayOJO. The affiliate managers are always extremely helpful and they make sure everything is running smoothly. Highly recommended!" - casinopearls.com/en/
"I've just started to co-work with EGamingOnline and its new brand PlayOJO Casino. Its affiliate program, offers, service, exceptional accuracy and professional managers really stand out from others in the gambling industry. All of that attracts my attention and also makes me believe in the beneficial partnership with EGO team." - www.casinomicrogaming.org/
"We have been working with Egamingonline brands only for short while, but so far been very happy about the numbers we have seen, and we will definitely continue our cooperation in the future." - casino-professor.com
"It has been our pleasure to cooperate with EGO as their web-based gaming brands are indeed top-notch, exuding nothing but uniqueness, with timely payments and an excellent support team. If you are on the search for uncompromised quality, then EGO is undoubtedly one of the best affiliate programs." - www.slotozilla.com/
"We've been working with EGamingOnline for quite a while now, and they always give first-class support and great results. The high level of professionalism and approachability makes EGamingOnline a perfect companion." - www.svensknätcasino.com
"With great content and bonuses for the players, PlayOJO is as good of a choice for the players as for the affiliates. Our team at New Casino Sites UK seek to provide the players with the best casinos 2018 and beyond. EGaming Online no doubt provides this and great management and support as well. " - www.new-casinosites.uk
"PlayOJO is one of many great brands from the guys at EGO. With truly professional management and support they are a clear choice for us at New Online Casinos UK. We have no doubt that our great relationship will continue to grow in 2018 and the future to come." - www.new-onlinecasinos.uk
"There are many different affiliate programs offered by online casinos. EGO is definitely one that we enjoy working with." - www.peppercasino.com
"We have found EGO to be a source of great converting brands and professional support. A great partnership!" - ukcasinoawards.com
"When it comes to online casinos, EGO have some superb brands to offer. We respect our relationship with EGO and hope to see it grow in the future!" - newcasinonodeposit.com
"We work with EGO because of their reliable and new products. The results are good, they have unique options on their casinos and the affiliate managing is correct and personal" - https://www.casinotechnieken.nl
"As an affiliate platform EGO is one of the online betting and casino companies you should work with. Always quick to respond and high converting. We look forward to work with egaming for a long time to come. We can highly recommend EgamingOnline." - spelbolag.org
"EGO Gaming are an affiliate platform that really stand out for us. With a string of successful brands that are continually developing to be bigger and better, be it through software updates, new games or exciting bonus offers - these are casino that make our work as affiliates easy. We're proud to promote EGO's site network and would recommend them to all affiliates." - https://newnodepositcasino.co.uk
"As the UK's best new casino website we're always looking for high quality sites that live up to the standards of UK casino entertainment. That being said, EGO and their casino brands are trustworthy, safe and packed full of the best games and the brightest technological advancements. A top team with top casino sites!" - https://bestnewcasino.co.uk
"EGO is a great platform with really well crafted online casinos! At Casino Bonus, we have a solid partnership with excellent player value. We will continue to push EGO casinos with great casino bonus 2018 and onwards!" - https://casino-bonus.com
"One of the best operators in the industry today is EGO! They release lots of new casino brands that really brings great traffic and most important; the players love the high quality brands! At New Casino Online we will keep on pushing this new casino 2018 and many more years to come!" - https://newcasinoonline.com
"Working with EGamingOnline and specificlly with nice brands like Slots Magic and PlayOJO is a big pleasure for us. They offer both no deposit free spins and on deposit which the players really love. Also very nice to see some really great conversion" - Freespinslista.se
"Zamsino is thrilled to join forces with Egamingonline. We are already seeing good numbers in terms of conversion and our online casino customers seems to enjoy themselves! We truly recommend other affiliates to work and promote the casino websites that Egamingonline offers." - zamsino.com/uk
"We have been working with egamingonline.com for many years and have always been paid on time. Visit their stand next time you visit an igaming conference, there is always cold beer ;)" - www.casinolisten.com
"We enjoy working with EGO and their high-performing brands such as Play Ojo and LuckyNiki. We hope to keep on developing this great relationship for years to come!" - casino-experts.com
"EGO have a very helpful and professional affiliate team that are quick to respond to questions and concerns. Promoting their brands is definitely a pleasure and we know the players are in the right hands. We recommend every serious affiliate to work with this highly recommended affiliate-team." - casinoglobal.info
"Thanks to EGO brands, we can provide our visitors the ultimate gaming products with exclusive promotions. Just win-win deal like no other. It's a pleasure to work with the dedicated and professional team behind the brands - excellent response times and well-converting product, we couldn't ask more!" - pokerglobal.info
"With so many brands to choose between, carefully selecting partners to work with has a huge impact on our business. That is why we have chosen to work with EGO – top industry conversions and superior service from their affiliate team." - www.casivo.co.uk
"EGO is bar far the best affiliate program we have. Commissions are great, brands are incredibly popular and our affiliate manager is helpful and proactive. We look forward to working with this company for a long time and look forward to new brands being offered." - newfreespinsnodeposit.co.uk
"We can recommend EgamingOnline to every affiliate without any doubts. Great contact and support at every stage - we can guarantee you won't be disappointed." - www.FreeSpinsInCasino.com
"I probably didn't take as much notice as I should have done of EGO until they added PlayOJO to their brands, and now I wish I had started working with them earlier. Great brand to promote and great affiliate manager." - www.mobilecasinoman.com
"Working with DrueckGlueck is very professional. They take care of a super fast support and their numbers in Germany are exceptional. One of the best offers around." - https://www.nachgefragt.net/casino/
"DrückGlück is one of the best affiliate programs for the German market. Fair commissions, skilled affiliate managers and an awesome product portfolio are the key elements. The conversion rate is above average!" - http://paypal.onlinecasino-24.net
"We are working with EGO for about 10 years already, great partner to work with, good affiliate managers like Kyprianos, and also important always good deals for affiliates." - www.casinosnederland.com
"Our visitors are looking for online casinos who treat them well. Thats why we are happy with PlayOjo, an innovative and fair product. The brand is converting well. This is a so called win-win situation!" - www.onlinecasinoxl.nl
"Working with eGaming Online and their team is an absolute pleasure. Their online casino brands are some of the best converting, well designed sites out there. If you're looking for a top quality affiliate program to work with they are it" - www.bestukcasinos.co.uk
"The online casino affiliate program of EGO has a good team ready to deliver customized media very fast. Communication is fast too and payments are in time. And as they're launching new unique casino brands quite often, it's a great laboratory to find out what kind of brands converts on your affiliate site in particular!" - www.onlinecasinoground.nl
"We have had the great pleasure of working with the guys from EGO. They are definitely top-notch in their customer service. Also, we would like to point out that the managers are always willing to help! Great stuff!" - http://casinovergleicher.de/
"Egamingonline.com are one of our most important partners for the German market. Drueckglueck is an absolute amazing brand and we are very pleased to promote this. We are looking forward to a great cooperation with you" - http://casinovergleichen.de/
"We enjoy promoting PlayOJO since its a very innovative casino which finns enjoy" - http://nettikasinot247.com
"EgamingOnline is one of our most important partners when it comes to the German market. Regulated, with a huge range of games and the perfect media engagement for us to improve the conversion rate." - https://www.spielbanken.com
"It was a nobrainer to list and push DrückGlück in the German market since they started their great TV show, but we were still surprised how good the conversion rate worked for us. This is the fastest developing partner in our portfolio." - https://spielhallen.com
"We're proud to promote PlayOjo. Our readers love their innovative bonus structure with no wagering requirements, and it's a pleasure to work with such a forward thinking online casino. We enjoy a mutually cooperative relationship with the excellent affiliate management team at Ego and look forward a growing this fruitful partnership over the coming weeks, months and years." - www.777casino.co.uk
"PlayOJO is a great place to play online casino due to its endless list of slots, money bet feature and wager free spins, making it very easy for affiliates to refer world-wide player traffic. Additionally, EGO affiliate team know real meaning of performance marketing. They put constant efforts in keeping their affiliates active with variety of new promotions and game releases" – www.casino-hopper.com
"With brands like Slotsmagic, DrueckGlueck and Playojo, there is no doubt that EGO know what they are doing. Our customers love the sites and what our customers like, we like! Always a pleasure to work with you" - www.casino-lasku.com
"If you're looking for a top rated online casino, then you should choose one from EGO. Each of their casinos offers outstanding quality when it comes to interactive gaming and high quality graphics. The casinos of EGO, such as SlotsMagic, serve as good examples of what kind of services an online gaming operator should offer to the community." - www.slotswebsites.org
"We've been working together with EGamingOnline for several years and they have by far one of the best conversion and retention rates among the online casino brands that we promote. Not only that, the service we get from Krystal has been fantastic. It's important to have a great affiliate manager that you can get a hold of at any time. Looking forward to many more years together with EGO." - www.crispygamer.com
EGO was one of our first partners when we started Online Casino Apps. The German casino DrueckGlueck is one of the best converting brands. We are really happy with the performance and are looking forward to working with our affiliate manager Krystal for many more years - http://online-casino-apps.net
When PlayOJO launched a few months ago, we were excited to promote the first casino brand with no wagering. As it turned out, the readers of Slots Express love PlayOJO just as much as we enjoy the relationship with the EGO team. Thanks a lot! - https://slots.express
Egaming.com is a very valuable partner who has a fantastic conversion, which is super-friendly to work with and always improves. We have been working with EGO for many years and are always as pleased. Our strongest recommendations! - www.elitcasinon.com
"We met the Egamingonline team at LAC and have promoted PlayOJO ever since. It's definitely an interesting brand that attracts "real players". Krystal has been an awesome affiliate manager since day one! Highly recommended" - www.casinowings.com/fi/
"We worked together for quiet a while with EGamingOnline, and it has been a great success to work closely together with such a professional team that they represent. We surely are happy with this experience and look forward for more of it to come!" - www.gratischancer.dk
We joined the EGamingOnline platform some years ago and we are excited about the good cooperation and the great affiliate manager Maxim who is always available for us and motivated to increase the results. Thank you for that! The great player value and the specific casino offers are further reasons for us why EGamingOnline is our favourite platform to work with - www.casinoformat.com
We enjoy working with EGO for many reasons. They have casino brands that our players love and the conversion is awsome. Also, they have one of the best affiliate teams in the business. We recommend EGO for all affiliates who promote online casino - https://norgevegas.org
EgamingOnline has almost been with us from day one and is a highly valued partner. Working with EGO and the affiliate team has been a great experience with top level service in all areas. We highly recommend EGO - http://www.allacasinon.se/
Really great to see so many new deposit customers when working with EGamingOnline! We really love the conversion and are looking forward to a continuing lasting relationship with both Slots Magic and PlayOjO. Also really excited for whatever new casino that EGamingOnline.com can end up offering - http://www.nyacasinon24.se/
The affiliate platform for EGamingOnline is really easy to use and the team always helps us out whenever needed. Their brands are strong on the scandinavian market, which makes it really great for us to have such a good relationsship with managers. Hopefully we will continue this many years in the future! - http://www.casino-fakturan.se/
"EGO is definitely a must for all affiliates! It has amazing benefits for their members, increasing players value and retention. Promoting eGamingOnline.com has been one of our smartest and most profitable moves we have ever made. Fantastic service and professional managers. Kyprianos Stefanou, it is a pleasure working with you. EGO is probably one of the best affiliate programs around, thus check it out! Big Thanks!" - https://nodepositcasinouk.com/
Working with EGaming Online brands have been an excited and fun ride so far. The conversion rate is one of the best out there where we see great player value coming in. Combine this with their heavy UK presence makes promoting them ever so easy - www.newslotsite.org.uk
Working with EGO Affiliates is a no-brainer. From day one we have got great results working close with the EGO team. With the launch of PlayOJO, their new casino site, we are very excited for what the future holds. We have strong beliefs in EGO Affiliates and all their products and we are looking forward to a long and sturdy relationship together. We highly recommend EGO Affiliates to everyone since it's our #1 choice - www.new-casinosites.co.uk
When we founded Instant Withdrawals, EGO was naturally our first choice. We knew that when it comes to professionalism and payout speed, their casinos are simply top notch. EGO is definitely one of the best affiliate programs out there: great results, on time payments and superb support. – InstantWithdrawals.org
EGamingOnline has been a great option for us at CasinoInternet in Finland. This is a quality brand that you players will like, for certain. Krystal is our great manager and she helps out out with everything - casinointernet.info
For us at TheCasinoDB we value our partnerships over all else and with EGO we've found a great partner that have been collaborative and supportive from day one. They have a highly professional team that understand the needs of their affiliates and work hard to fulfil them. Couple that with some exciting brands that convert well and there's a good recipe for a great affiliate program - https://www.thecasinodb.com
EGO and Krystal has been great to us and our business. We always have had a very easygoing partnership and like the brands that they offer. They convert very well and work perfectly with our players - http://casinointernet.co.uk
We have worked quite some time with EGamingOnline and we have always been extremely happy with our co-operation. Their latest brand, LuckyNiki Casino, seems to convert really well and our results have been great. If you are not promoting EGO brands yet, we recommend anyone with casino traffic to start doing so immediately! - https://uusimmatnettikasinot.com/
We've been working with the guys at EGO since the start. Their big name casino brands are known to generate fantastic performance - yet the team continue to push into new areas, with innovative new casino launches including PlayOJO and Lucky Niki. We applaud these clever & creative efforts to take the gaming industry forward - https://www.topratedcasinos.co.uk/new-casinos
EGO Affiliates and especially their German focused online casino DrückGlück have been converting very well especially with our German players, whose primary focus are free slot games. Our cooperation with the affiliate managers is great as they are always available and quick to respond to our needs - http://www.casinospiele.net
With the launch of the German DrückGlück Casino we have seen a great increase in player acquisition, this is a very special casino brand that has outperformed many competitors who have been in the market for years. Our online slot players love the welcome offer and quirky Website and we are looking forward to a long and fruitful relationship - http://spielhalle24.net
EGO is one of the best affiliate platforms we have been working with. We get great conversion rates and support from a talented team of affiliate managers. We highly recommend EGamingOnline to anyone who prioritize a fast, reliable and accurate support together with multiple brands to promote - New-OnlineCasinos.co.uk
When we are looking for a new online casino we always want one that we can rely on. EGO gives us plenty of casinos that our players really appreciate. Many of them also offer a great casino bonus, something our players obviously are looking for - http://casino-bonus.se
We have been already been working with EGO for a while now and have a really good experience so far. Players that visit our site, Svenska Casino, like to find good casinos, developed for the Nordic countries. Something that EGO really does - svenska-casino.se
Our site promotes mainly new casinos and our players are used to get the newest and hottest casinos on the Swedish market. EGO has recently launched a couple of new casinos that our players really like and the brands convert very well. We at Nya Casino really like EGO and hope to continue this partnership for a long time! - nya-casino.se
Nätcasino is a Swedish online casino site that only promotes the best casinos out there. EGO has a couple of our favorite brands and we try to continuously add even more of these brands. Krystal is a great affiliate manager and we really like her help. Try EGO today, you won't get disappointed - nätcasino.net
We have a multi language site and therefore EGO is a perfect brand for us to work with. Supreme online casinos that have a great conversion and also look great. An easygoing team that always do their best to meet our demands. If you want to find a good casino online, don't look any further - casinoonline.casino
We have met a very dedicated and helpful team available for affiliates. Our experience is that they quickly reply quickly and give us all the help we need. Our site Kasino Online targets the Swedish online casino market and we have had good results with EGO! - kasinosonline.se
A very good affiliate program and a partner to trust. We appreciate all helpful affiliate managers that are always there to provide you with banners and anything you might need. We also think the conversion is great which is why we see this as a long term and fruitful partnership. We would recommend egamingonline to anyone who work in this industry - www.casinosverige.me
EGO has been a reliable partner since the start of our website. We receive wonderful support and help with the implementation of the project. We can recommend EGO 100%. We must say their brands convert very well for our players! Thanks EGamingOnline - www.CasinoBonus1.de
"We are very happy to start working with EGO. After a long period of negotiations, Kyprianos finally made us an offer we accepted, so now we are sending traffic to the popular EGO brands and online casino's . We are looking forward to a huge success for both of us." - www.onlinecasino.amsterdam
"As one of the front-runners in NL slot traffic we decided it was time to give the EGO brands with their immaculate slot software a go. We think the EGO brands will convert really good on our website with the gokkasten traffic. Looking forward to working with EGO in the future" - www.gokkasten.amsterdam
Egaming we have worked with a long time and always been very satisfied! Introducing them PlayOjo addition that seems to be one out there absolutely shysstaste online casino that fine out there which probably will benefit our relationship so much more. We recommend eGaming to all affiliates! - Freespinsbonusar.com
eGaming offering different products than most of the Swedish market, making them unique and popular. We at freespins-idag.se are very satisfied with our cooperation. - Freespins-idag.se
A really good company that has always delivered good results to us at free-spins.biz. An honor to be working with Egaming! - Free-spins.biz
A company that for many years we have had good results, and that has always been there to enhance and assist! They do not feel like a business but as a friend! - Casinobonustips.se
Simple in every way, both to work with, to use their system and convert customers. As good as it gets! Highly recommended! - Casinon.me
Very easy to deal with, cooperative, are always available and have good products. Just a partner as we nätcasinon.eu love! - NätCasinon.eu
A cooperation partner we casinopro.se have had the honor of cooperation with long time. We are excited about this cooperation that has long term been very rewarding. - casinopro.se
Fantastic skilled at converting and pleasant to work with. We at CasinoSverige.nu are extremely satisfied with our cooperation. - CasinoSverige.nu
Egaming is a fantastic partner with great products that we can warmly recommend to all affiliates- Freespins24h.se
EGO is one of the cutting edge mowers in Casino industry at this point. Always good value in the EGamingOnline brands, we love sending our SEO traffic here. We love that we have more than one option here. Game On EGO - http://www.spillesteder.dk
The best partner we have had! Converts good, helpful and pleasant. We recommend everyone to cooperation with EGO - www.nyacasinon.eu
A really good partner who knows how to create good results in the long term. We at Casinon24.se can recommend eGamingonline! - www.casinon24.se
EGamingOnline has got some of the top brands for the Scandinavian market. SlotsMagic and DruckGluck convert great in Sweden and Krystal is one of our top affiliate managers. We are happy to recommend those Swedish casinos to any other potential partner - www.svenskacasinon.se
PlayOJO is one of the great new brands from EGamingOnline. They have a unique concept that really attract players coming back with money back on every single bet. Try it out and you will not regret, says Markus, founder of Nya Casino Limited - www.nyacasino.nu
We have a great relationship with the folk at EGamingOnline, hence our affiliation with SlotsMagic.com. The affiliate team is one of the friendliest and most professional groups we have had the pleasure of working with. We would highly recommend other affiliates to get working with EGO. They really are up there with the best! - GamingRevolution.com
"Since a few months we work with EGO. We must say the brands of EGO converts very well for our players! Also our manager Kyprianos is very easy to communicate with and we have been helped out with nice campaigns and materials we can use on our website!" - https://www.voordeelcasino.com
We have always had great results with EGamingOnline and their newest brand, PlayOJO Casino, also seems to convert extremely well. The affiliate team behind EGO is very dedicated and professional and it's been a pleasure working with them. We can definitely recommend EGO to other affiliates as well! - www.netticasinot.com
EGO is a pleasure to work with, providing us with regular updates, custom landing pages, and an affiliate manager Krystal who is always contactable and quick to assist with all our questions and supply us with custom content promptly. - https://wild-reels.com
The affiliate program at EGamingOnline has really impressed us while some of their brands, like Drueck Glueck and PlayOJO Casino really stand out from many other online casinos in the industry. Our partnership with the company has been beneficial from the very start, while the affiliate managers have been truly helpful. It is our suggestion not to hesitate being part of this exceptional affiliate program - www.new-casinos.uk
From our first interaction with the EGamingOnline team we could really feel we were speaking with true professionals . We started by promoting Slots Magic. The results are great both in terms of conversion rate and the value of the players. We look forward to add another EGO brand very very soon - www.sveriges-casinon.se
EGO have helped us achieve a positive ROI straight from the the get go, and are always on hand to provide support where necessary. They're an incredible asset to our team and have helped us increase our conversions two fold. We highly recommend them as one of the best affiliate programs in the industry. - myslotmachines.co.uk
EGO affiliate managers truly offer some of the greatest expertise on the market today. They work with us at every interval to ensure that we're acquiring the the maximum number of conversions. Their brands are performance driven and have a fantastic retention rate. We will always work closely with EGO to increase our prominence and competitive edge in the market. An invaluable partnership for any type of affiliate. - mynewcasinos.co.uk
One of the best affiliate programs with an excellent conversion and retention rate! EGO push the boundaries to offer the best level of support as well as brands that offer a fantastic gaming experience for players. If you're looking for a highly reputable and a trust worthy program, then we strongly recommend you join EGO. - newnodepositcasino.org.uk
Working with EGO was one of the best decisions we made since the inception of our brand. They've been on hand to help us at every turn and their effective reporting and tracking makes it very easy to qualify traffic. Payments are quick and hassle free and we look forward to a prosperous future working together with EGO. - bestnewslotsites.co.uk
Working with EgamingOnline is simple. We have been working with them for years now. Payments is always on time from them and the brands Drückglück, Slots Magic and EU Casino are running free spins campaigns and other interesting promotions that our players like. So simple said, EgamingOnline is everything you might wish for as an affiliate. - Freispielecasino.com
We at CasinoNews4u.com are happy to work with EGamingOnline program, they are one of our preferred partners and we would highly recommend them to everyone! Our affiliate manager Maria and her team is always helpful all the time. - http://casinonews4u.com
With some of the best bonuses on the market and a software which is really easy to use, the EGamingOnline brands are always on our site. The affiliate manager Kyprianos Stefanou is always helpful and easy to talk to. Sometimes he's even there to help outside his normal office hours. Let's keep up the good work and increase numbers next month as well! - www.casinolistan.info
In Scandinavia, Redkings is a well known brand and a site we really needed to try out to promote. After seeing the really good conversion ratio, we decided to try out the other brands they offered as well. We couldn't be more happy that we did! Thanks for all the help with everything - www.casino-fakturan.se
EGO is for us always considered a trusted partner. The backoffice is really easy to use, their brands converts really well and their affiliate team who always give us the best support any affiliate could ask for. We are looking forward to keep on building a great future together! - Affiliatemirror (www.affiliatemirror.net)
EgamingOnline is a company that have really good brands, such as for example slotsmagic. They always try to be innovative and update and improve the sites to be as user friendly as possible. The players like it, which means we love it! The backoffice is really simple and easy to use and the support we get from the affiliate department are one of the best in the business - www.mediamirror.net
Egaming Online and especially Krystal is thrill to work with – we are pleased to promote SlotsMagic as one of the best casino brands for danish market. Good commission structure and an always quick response on every request. - http://www.danskecasinosider.dk/
"The EGO brands are all solid casinos, which brings us as an affiliate a lot of value. The affiliate managers behind EGO have all been in the industry for a long time, which makes everything more smooth in terms of getting things DONE! It's always a pleasure doing business with them." - http://www.juuwin.com/
"We work together from the very beginning, and I can say for sure that EGO has the most friendly affiliate managers, unique brands that convert very well and stable on-time payments." - casinos-online-888.com
"We have started our partnership with EGO very recently and are very happy to work with them. They deliver outstanding support and are very helpful with all sorts of queries. Over and above that, they provide unique brands which operate very professionally which results in good conversion rates and eventually in higher player value. Thank you guys! We look forward to a fruitful partnership with EGO in the future!" - CasinoBonusMaster
"The EGO guys have some really great interesting brands and we are really happy to work with them as an affiliate. Looking forward to what the future brings. Superb casino for us" - CasinoJakten.se
"EGO is run by a really great team that are a great help whenever we need it. A lot of competitors might not want to bother with small fish like us in a big pond but EGO do everything they can to meet our needs. Thanks a million! We're happy to partner with them" - GamblersPlay.com
"DrückGlück is our top converting casino brand in Germany by a wide margin and working with EGO is very much a pleasure due to their diligent affiliate manager and solid platform. Their promotions are also always well-received by the players" - Casino Bonus Ohne Einzahlung
"SlotsMagic is a top performing brand with high conversion and really good promotions for the players.We h|ave found a great a partnership with EGO and are very satisfied with the results!" - topcasinoonline.se
"EGO has high conversion on their brands and really knows what the players are looking for. We are really happy that we have EGO as partner, a driven affiliate team and great brands makes it to a top affiliate program." - 10bestonlinecasinos.co.uk
"The brands Slotsmagic, DrueckGlueck and Redkings are among our top converting brands. With customers having such much trust in their gaming sites, it makes the job really easy for us. Good promotions and user friendly sites makes us bigger revenue. Thank you for always helping out with everything we need!" - Casinojakten
"It's been a pleasure to work with EGO and their rock solid brands! Affiliate manager Krystal has taken good care of us, and we're seeing great conversion" - www.onlinecasinomonsters.com
"We're happy to work with the EGO brands as they offer great support, good brands and superb options for the Spanish speaking markets" - http://www.juegosdetragaperras-gratis.com
"Kyprianos at EGO has always been on top of things when it comes to helping me. Their service has always been great and the knowledge high, when it comes to iGaming." - http://www.casinolaskulla.org
"We started with EGO platform by promoting the famous RedKings. After having good stats and communication with the EGamingOnline affiliate team, we decided to extend our deal and include SlotsMagic in our portfolio on GamblingJudge.com. Fast payments and professional team with plenty of people to help were some of the reasons to promote them even more. We are confident they are a solid group for any affiliate out there." - www.gamblingjudge.com
"We are very happy to work with the Slots Magic brand for our LATAM traffic as they provide a high quality casino with great payment options and huge game selection." - http://juegostragamonedas-gratis.com/
"It has never been so easy to negotiate with an affiliate manager. Kyprianos helped us from the beginning to success with an unique deal and a custom landing page for our site. Looking forward to promote their EGO brands." - casinofaktura.se
"EGamingOnline.com is one of our most valued partners. The dedicated and professional affiliate team are super helpful and supportive. EGO manage some of the best casino brands in the industry, and we have been especially pleased with how well eucasino.dk has been converting in the Danish market." - www.onlinecasino.dk
Egamingonline is a great partner, we promote several of their brands. Our affiliate manager is always helpful and give us fast support. We are looking forward to work with Egamingonline for many more years. - Casinodealen.se
Our affiliate manager at Egamingonline is great. We have mainly promoted BetRedKings the last couple of years but now we also promote other casino brands from Egamingonline. We are looking forward to send both sports traffic and casino traffic for many years ahead. - Bookiesbonuses.com
EGamingOnline is a professional affiliate team that delivers quick and always help you get the best out of your traffic. Also they manage some of the best brands in the online casino industry that helps you build a solid player database. - www.casinon.nu
We love working together with the SlotsMagic brand and their fantastic affiliate manager Kyprianos. Always helpful and keeps us up to date. We hope to maintain and develop our relationship even further over the next couple of years - www.casinomir.com
eGamingOnline is one of the best affiliate programs out there. Nowadays with so much competition and casinos, it's difficult to find a trusted partner that gives you payments on time and good results of conversion and retention, but EGO is one of the real worth partners. - uudet-nettikasinot.org
EGO brands have a very high conversion rate and a very good retention. We love to work with partners that know how to get us the best from our visitors. - nya-casinon.org
We just list the best casinos and we work with the best affiliate programs. EGO is one of the best on the market due the people behind the brands and the affiliate program. - parhaatnettikasinot.org
Not many casinos really specialize themselves in Finnish language since it's a difficult language and the country is quite remote. In the case of SlotsMagic we are impressed with the quality of the support and the CRM in Finnish, clearly a recommended brand. - rahapelit-netissa.com
"EGamingOnline is one of the best affiliate programs with modern online casino brands that convert well. We highly recommend this program to anyone that wants to promote a high quality internet casino." - CasinoInternet.se
"A first-class affiliate program focused on conversions and satisfied affiliates. We at casinopro.se are more than satisfied with our long-term cooperation with egamingonline and strongly recommend everyone to cooperate with them." - Casinopro.se
"Egamingonline and especially the new casino Slot Magic has been out of our absolute favorites at online casinos because it is a popular casino in Sweden, which manages to deliver a good result for us affiliates. The team is very friendly, accommodating, talented and is therefore one of our absolute best partners." - nätcasinon.eu
"We have been working with EGO for a couple of years now and are really happy with their program and the brands that they offer. All the tracking and reporting is very easy to understand and we never had any problems. Payments also happen without any hiccups and we are hoping for many more years to come." - mrgamez.net
"We have done cooperation with EGO for years, and always had instant support from their side when needed. The EGO have well converting brands, and we are looking forward to many more win-win years with them. We can warmly recommend EGO brands to all serious affiliates out there" - www.nettikasinot.com
"EGO, as one of the industry leaders, provide excellent affiliate support and brands that take care of your players.We are more than happy to do cooperation with these guys!" - www.veikkausbonukset.com
We have been working for a long time with EgamingOnline and we have always achieved fantastic results. We are very please with the service we get from their affiliate team - www.kasinohai.com
We are extremely happy to work with EgamingOnline. We truly recommend every new partners to work with their highly qualified team of managers - http://gratispengespil.com
From the first steps of working with EGO you will deal with professional staff! They are always there for you if you need something. Hope this collaboration brings with it years of profits for the both of us. Also, their SlotsMagic brand is just an awesome fit for my website with thousands of casino slot games. - SlotsUp.com
EGO -EGamingOnline are an extremely reputable affiliate program and since joining them we've received some amazing support as well as the ability to promote brands that convert well and have some excellent sign up offers. You can put your faith and trust in a program that has the potential to deliver great results, which is why we highly recommend them- MyCasinoBonuses.co.uk
Egamingonline have one of the highest converting programs in the business. We are extremely grateful to their professionalism and generous assistance. We have been reviewing online casino sites and have determined that they are the best choice. www.dbestcasino.com - www.dbestcasino.com
Having worked with the EGO team first Agnes and now George we have enjoyed a very successful relationship. We are constantly greeted with friendly communication and superior account management. The EGO team have an amazing structure in place which helps us do our job better and allows both of us to profit. Thanks! - http://www.vegasslots.co.uk
"Even when eGamingOnline gives out big winnings to players we still make profit! Conversion is one of the best in market and payments are always on time! We recommend!" - Vipnettikasinoklubi.com
"When we started to work with EGamingOnline for our website we have received lot's of good compliments and nice customer feedback. With different unique brands and a driven affiliate team we can highly recommend the Affiliate program to others." - Slotsia.com
"When you're looking for a reliable partner with great sites to promote to your customers, there's simply no better alternative. EGamingOnline provides you and your customers with all you need." - Netticasino 24/7
When looking for live casinos to promote on our website EGO provides a wide variation to choose from. Great commission, awesome affiliate managers and well known brands are just some of the reasons why we choose to work with EGO. - Live-Casino.se
The EGO brands have a wide variety of offers to the players and it is easy to find something that suits everyone. Several brands and a good flexibility from the affiliate manager to arrange whatever it is that we need helps boost customer satisfaction and conversions which means more revenues! - JohnSlots.com
We have been working with EGO for years and they have always been reliable with payments on time and a personal approach. We have met most of the team from affiliate managers to CEO and they have always treated us well. - Netentcasino.com
EGO offers good brands that convert well, and with great people in the affiliate team working with EGO was a no brainer for us. We would gladly recommend this affiliate program to anyone. - KasinoSverige.org
"EGO has the type of affiliate team that understands our needs and collaborate in finding deals that create mutual benefits. Working together on new ideas, we've increased conversion and boosted traffic on our sites. A reliable business partner who understands that success best is made together." - CasinoGuide.se
EGO is an excellent affiliate team - very responsive and proactive. We are always looking for something a little different or unique to promote and they give it to us. The brands under EGO are unique and exciting. We are pleased to start cooperation with EGO and we are confident in the efficiency of this cooperation. - Top10CasinoOnline.com
EGamingOnline has been one of our key customers for a while now. We appreciate their support and we know that your customers are at good hands when playing at their brands.- Nordic Casino Community NordicCasinoCommunity.com
After started working with EGamingOnline we have been getting lots of positive customer feedback of their service. Unique brands with dynamic and experienced affiliate team enables us to do our work whit out hassle - Villen Vinkit VillenVinkit.com
We like EGO because their team is highly professional and trained in the business. They deliver great gaming products along with top notch player support and amazing promotions to keep customer retention rates high. EGO is by all means a top affiliate partner. - CasinoTopsOnline.com
"We have been working with EgamingOnline on a variety of our website properties in German and English speaking markets. The company has both, a great portfolio of trusted casino brands (holding both EU and German casino licenses) as well as a wide assortment of casino games (Skillonnet, NetEnt, Merkur and many more). The EgamingOnline brands are hugely popular with our players and generate a high level of customer satisfaction and hence superb player value. The affiliate team is extremely responsive and flexible with regards to our requests as a partner and I would give it a top rating with regards to customer service." - Georg Heinrich CasinoBonus360
"Having worked with EGO for many years, we can say with confidence that it is one of the finest affiliate programs operating today. Their high-quality brands coupled with a professional approach for catering to affiliates' needs make for a winning and top converting experience. Highly recommended!" - OnlineCasinoReports.com
"Our attention was caught by EGamingOnline due to their DrueckGlueck TV Show on German television and finally by really positive feedback of a player. We have only been working with EGamingOnline for a short period of time but we are already impressed with their high conversion rates." - GambleJoe.com
"We at VegasMaster appreciate our long-term partnership with EGO brands. This affiliate platform has brands that are popular among the players and successfully perform on a range of markets. EGO representatives are professional and always quick to help with any needs or questions we encounter." - VegasMaster.com
"SlotsMagic is one of our top converting online casino brands and the retention value is great. On top of that the affiliate managers are awesome to work with. We highly recommend EGamingOnline affiliate program!" - GamblingMetropolis.com
"We have been working with egamingonline affiliates for a 2 years, and we only have good feedback! Their dedicated staff is always available to field our question, and they work with the top casino brands we trust." - kasinokeisarin.com
"EGamingOnline is a well established affiliate program with up-to-date brands and a go-to program for all multi-market affiliate sites. Good brands and prompt payments, highly recommended!" - www.Kasinobonus.com
"The EGO team have always displayed the highest levels of professionalism when it comes to our projects, offering insight and key advice for our campaigns. Their brands perform excellently, with great conversion and retention plus customer feedback has been extremely positive across the board. Highly recommended for any level of affiliate." - http://www.casinobonusesindex.com
PlayOJO - Fact File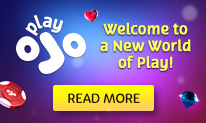 OJO New TV Advert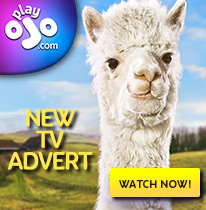 Videos
PlayOJO wins Three Awards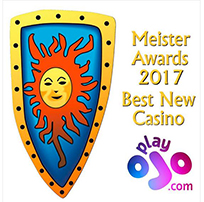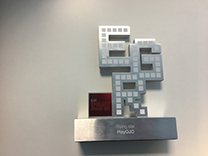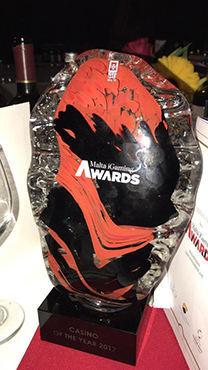 Affiliate promotions
For those of you who want to book a meeting with one of our Affiliate Managers and have not yet done so please choose your Managers details here . Alternatively send an email to affiliates@egamingonline.com and we will get back to you immediately.

See you in Lisbon!